20 MHz-6 GHz Quad Tuner With Digital IF Output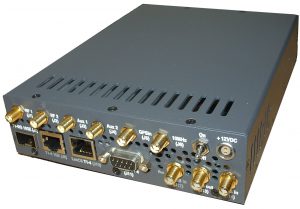 The SP-1342-1 is a modular quad tuner that includes four 20 MHz to 6 GHz tuners and a four-channel IF digitizer. Each tuner and digitizer combination is capable of digitizing up to 40 MHz of bandwidth. The system is LAN controlled. The digital data from the four tuners is provided on a 10-gigabit Ethernet (10GE) interface in a VITA-49 compatible format. The unit is capable of providing four 40 MHz channels on the 10GE interface in real-time.
For more information, email info@silverpalmtech.com.