16-to-1 Switch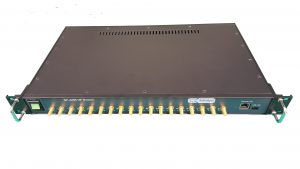 The SP-4206 is a 16-input to 1-output LAN-controlled switch designed specifically for extremely accurate phase-matched switching over the HF band. However, the design of the SP-4206 allows it to be usable at much higher frequencies.
The standard unit includes an integrated output splitter that allows for two sampled outputs. For cases where this feature is not required, the SP-4206 is available with a single output (/1OUT option), which allows for typically 6 dB less path loss.
For more information, email info@silverpalmtech.com.