500-8000 MHz Distribution Box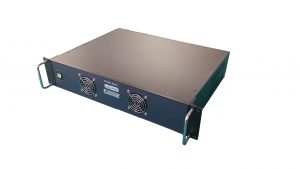 The SP-4401 is a 2U 19" rack-mounted 3-input to 12-output distribution that is designed for frequency coverage from 500 to 8000 MHz. The design provides for three inputs that are combined, amplified, and then split 12 ways. The three inputs are combined via a resistance splinter, which provides greater than 10 dB input-to-input isolation. Output-to-output isolation is typically 50 dB.
For more information, email info@silverpalmtech.com.