DC-100 MHz 1×6 Video Distribution Amplifier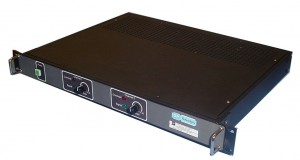 The amplifier provides two one-to-six video distribution amplifiers (each covering DC-100 MHz) and independent gain control with signal-present and overload indicators contained. The unit is housed in a 1U-full-rack chassis and can be configured for 50, 75, or 93 ohm systems.
For more information, email info@silverpalmtech.com.