10GE VITA-49 Four-Channel IF Digitizer Unit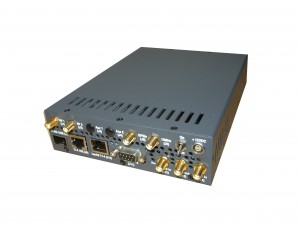 The SP-5841 is a modular IF digitizer that digitizes the analog IFs of up to four receivers. It provides four independently controllable signal-processing chains, which include a tunable digital downconverter, wideband resampler, and bandwidth filter processors. The SP-5801 allows existing tuner and receiver assets to be used in digital VITA-49 systems.
For more information, email info@silverpalmtech.com.