Silver Palm Technologies offers an extensive line of products that integrate with existing receiver and tuner assets to convert analog intermediate frequency (IF)-based systems to a modern 10-gigabit Ethernet (10GE) digital IF format. All of the benefits of a completely digital 10GE-based IF architecture can be achieved without the need to replace costly radio frequency (RF) front-end hardware. Products offered by Silver Palm Technologies provide enhanced features such as the following:
VMEbus International Trade Association (VITA)-49-compliant IF format
IF bandwidths up to 40 MHz
Integrated 10-MHz GPS-stabilized reference
Integrated digital down converters (DDCs) and resamplers
Pass-through receiver control
Small form-factor pluggable (SFP+) site to support various 10GE physical interfaces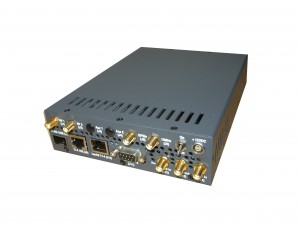 SP-5801 Four or eight channels of up to 40 MHz. 10GE (SFP+) VITA-49 output. 19″ rack mount.
SP-5841 Four channels of up to 40 MHz. 10GE (SFP+) VITA-49 output. CD-ROM form factor.
In addition to an extensive line of IF digitizers, Silver Palm Technologies also offers products with integrated high-performance RF tuners. These products provide a high level of integration within an extremely economical system architecture. Features include the following:
Very high frequency/ultra high frequency (VHF/UHF) coverage
Up to 40 MHz bandwidth
Flexible packaging
Alternating current (AC) and direct current (DC) solutions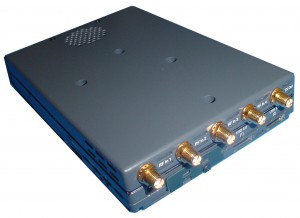 SP-1380 Eight tuners. Analog IF, 19″ rack mount.
SP-1342-1 Four tuners. 10GE (SFP+) VITA-49 output.
SP-1381 Eight tuners. 10GE (SFP+) VITA-49 output. 19″ rack mount.
SP-1382 1U-rack-mountable frame that holds one to four SP-8385 VHF/UHF receivers.
SP-1394 Mast-mount tuner frame.
SP-8304 Four tuners. PCIe or Thunderbolt VITA-49 output.
SP-8309 Four coherent tuners. PCIe or USB 3.0 output.
SP-8344 Quad 3U VPX tuners with VITA-49 output.
For more information, see our Digital IF Processing Brochure.