4×4 Flexible IF Distribution Amplifier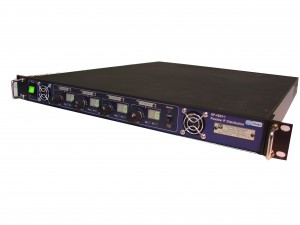 The SP-4203-1 is a 4×4 IF Distribution Amplifier provides the isolation and linear amplification required for distributing 70 MHz, 140 MHz, 160 MHz, and 1 GHz IF signals. It can be fitted with various distribution channels to offer choices of frequency coverage and bandwidth. Channels can be populated with a 5-210 MHz module, ideal for 70-160 MHz IFs, or a 25-1500 MHz module, ideal for 1 GHz IFs. The SP-4203-1 provides front-panel read-out of channel gain setting.
For more information, email info@silverpalmtech.com.