20–3000 MHz 4×8 RF Switch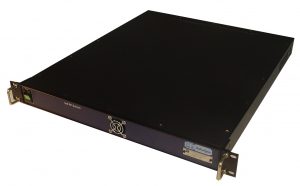 The SP-4304 is a 4×8 nonblocking antenna switch unit with four inputs and eight outputs. The switch has nominal 0 db gain from 20 to 3000 MHz. Custom-balanced amplifiers provide excellent dynamic range in harsh signal environments. The unit is a 1U-full-rack chassis with Ethernet 10/100 Base-T control.
For more information, email info@silverpalmtech.com.