30 MHz-6 GHz Miniature VHF/UHF Tuner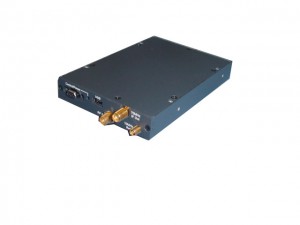 The SP-8383-3 is a high performance VHF/UHF miniature tuner in a 3″ × 5″ × .6″ module. Coverage is from 20-6000 MHz using a high performance Heterodyne conversion architecture. The tuner supports a 70 MHz IF with selectable bandwidths up to 40 MHz. It is powered by a single 9-16V DC input, controlled by either USB or RS-232 interfaces.
For more information, email info@silverpalmtech.com.